One of the most popular and leading online music streaming platforms is Spotify. A great thing about Spotify is that it has a separate app for artists that provides them with valuable tools, analytics, and insights.
This app is known as "Spotify for Artists". It comes with features that provide artists with valuable information. This information it provides, enables artists to understand their fans better and also market themselves better.
Unfortunately, lots of Artists have no idea about the type of information they can find on the "Spotify for Artists" app, hence are not able to make the most of this app.
It is not surprising then that, one of the questions some Artists ask is whether they can see playlists on Spotify. I will address this and more in this article so read on to the end.
The question many artists have is whether they can see the playlists that has their songs on. And here's a straight-to-the-point answer to that.
Artists can see playlists that feature their songs on Spotify. However, they cannot see them immediately after their songs are added. Artists are not shown or notified if their song is added to a playlist. However, if the song gets played a number of times on the playlist, they can see that the song has been played from a particular playlist.
Here are many more related questions artists have about how their songs are performing on spotify.
Can Artists on Spotify See Who Listens to their Songs?
No, artists cannot see who listens to their songs in their "Spotify for Artists" profile. They cannot see the exact identity of individual listeners who listen to their songs on Spotify. This is done to protect the privacy of listeners.
"Spotify for Artists" makes available to artists, sets of information that enable them to develop specific marketing that is targeted at groups of people. This information does not include the individual identities of listeners.
Some artists have millions of monthly listeners. Having access to the identities of all of these people is not ideal. Thus, to avoid violation of privacy, artists cannot see exactly who listens to their songs.
Therefore, Spotify artists only have access to demographic data about their listeners. The demographic data gives them information about the age bracket and gender breakdown of listeners over a defined period of time.
It also provides artists with information about the cities and countries in which the listeners are located. This means an artist can see the gender and age group that their music appeals to, as well as where these groups of people are streaming from.
The great thing about this is that with "Spotify for Artists", they are able to find out these listeners' demographics over recent weeks or months.
In addition to the demographic information, it also gives artists information about the number of listens their songs have, their streams, and their saves for every song. They are able to see the number of listens to a song and its monthly listeners
To end it all, artists cannot see and do not know the accounts that listen to their songs. They do not have access to information concerning who directly listens to their songs.
Can Artists See Private Playlists on Spotify?
Artists cannot see private playlists on Spotify if they have not been given access to them. A private playlist is not visible to another user on Spotify if he/she has not been given a link to that playlist.
Thus, private playlists are only visible to other users on Spotify if links to that playlist have been shared with them. This means, no one can see private playlists if they do not have a shared link that allows them to the private playlists.
Just as their name goes, private playlists are primarily meant for you alone. Thus, even artists cannot see them. The only time artists can see the private playlists is when they receive a link to them. The same applies to friends, family, and followers.
If you wish to share your private playlist with friends and family, all you have to do is to click/tap on the three dots for the playlist you wish to share. When this is done, move to the "Share" option. This will provide you with several options to share the playlist.
It is worth noting that, if a playlist is not private, it is visible to everyone. This is because Spotify is known to automatically share the activities of all of its users with followers and the public.
What this means is, anyone with an account can see every public playlist by default. All they have to do is to search for the person's username and follow them. An artist will get to see his/her song when it is played a number of times.
However, private playlists are non-listed and non-searchable as well. Thus, unlike public playlists that can be seen by anybody, private playlists cannot be seen by everybody.
Can You See How Many Listeners an Artist has on Spotify?
You can see how many listeners every song has on Spotify. The information about the number of monthly listeners an artist has is public knowledge. The number of listeners an artist has on Spotify can be seen on the artist's page. All you have to do as a user is to search for the name of the artist in the search column.
The term listeners simply refer to those who stream a song. Every artist can check their monthly listeners on their artist page as well. To see how many listeners, you have as an artist, all you have to do is to go to the menu at the top of your screen and click on Music.
When this is done, click on songs to get access to your stream stats. Having access to the number of daily and monthly listeners enables artists to track changes in the number of fans that listen to their music.
The great about "Spotify for Artists" is that the app has been redesigned to even display the total number of people worldwide who are listening to an artist's tracks at every moment in time. What this means is, as an artist, you can get to see the number of people listening to your tracks anywhere and at any time.
What Can Spotify Artists See?
Spotify always shows artists' statistics for plays to artists via the "Spotify for Artists" App. This provides Artists with information about any of their songs that have been played from a playlist.
Thus, some of the information artists can see are the number of views on their songs, and the daily/monthly listeners as well. If you wish to see this information as an artist, all you have to do is to visit the information tab that is located on the artist page. In this information tab, you will see a widget titled "discovered on".
This is where you will find information on all the playlists and the number of listeners. Thus as an artist, you can see states for individual songs, their release dates, as well as the number of listeners and followers from here.
It is worth noting that, artists cannot see the identity of who created a playlist or which playlists have been added. They are not able to see those who follow playlists as well.
"Spotify for Artists" also allows artists to see the number of streams their songs get. It even goes further to narrow down the number of unique listeners that play the songs in 28 days (monthly listeners).
To add to this, hovering over the timeline graphs also allows them to see daily listeners' stats as well.
Apart from all these, artists can also see the number of people that follow their profile. In summary, "Spotify for Artists" gives artists information about audience infographics and any playlists that include their songs.
They can see statistics for listeners, and followers, as well as statistics for individual songs and their releases. Thus, they are able to see and view statistics for plays, as well as Analytics for user-created playlists in Spotify.
Conclusion
Artists can see what playlists they are on with "Spotify for Artists". They can see the playlists on which their songs are being listened to. However, they can only see this when the added song is played a number of times.
When an artist's song gets played on the playlist, they are able to see that their song has been played from a playlist. What this means is, if the song does not get played on the playlist they have been added to, an artist will not be able to see it.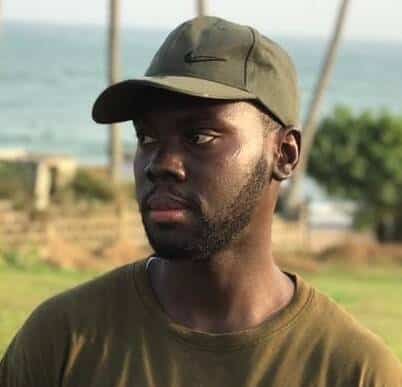 Hello, I'm Elijah. A writer on Geek Musician, based in Ghana-West Africa. I am a writer with a passion for research and reading. I usually spend my free time playing chess or watching movies. For more info, check out my about me page. Or read more of my articles here.