The Behringer X32 Rack and XR18 are two mixing consoles that are popular among podcasters, small bands, touring musicians and small to midsize churches. It is a budget-friendly mixer for those looking to get started with digital mixing consoles on a budget.
Although, both the X32 Rack and XR18 are similar in many regard, they are quite different in many ways, and it can be quite difficult deciding on which one to buy. This is why I wrote this article.
In this article, we'll explore all of the similarities and differences between the X32 Rack and the XR18 and help you decide which one to buy. Let's get straight into it.
Specification
| | | |
| --- | --- | --- |
| Attribute | Behringer X32 Rack | Behringer X Air XR18 |
| Mic Input Channels | 16 x XLR | 16 x (XLR and ¼" combo) |
| Main Outputs | 8 x XLR, 2 x ¼" | 2 x XLR, |
| Data I/O | 1 x Ultranet 2 x AES50 1 x Ethernet | Ethernet Built-in Wi-Fi Module USB |
| Phantom Power | Yes (16 channels) | Yes (activated by a remote app) |
| Headphones | 1 x ¼" TRS (stereo) | 1 x ¼" TRS |
| Busses/Groups | 25 (16 x bus main, 6 x matrix) | 6 x XLR (aux bus out) |
| USB | 2(1 x Type B, 1 x Type A) | 1 x Type B |
| MIDI I/O | Yes | Yes |
| Computer Connectivity | USB | Ethernet Wi-Fi USB |
| EQ Bands | 6-band parametric EQ | 100-band Real Time Analyzer (RTA) |
| Effects | Yes (8 true-stereo FX slots) | Yes (4 stereo effects) |
| Screen | 5 inches Color TFT | No |
| Rackmountable | Yes | Yes |
| Dimensions (H x D x W) | (5.2 x 11.3 x 19)" | (5.5 x 5.9 x 13.1)" |
| Weight | 14.4 lbs | 7.1 lbs |
Similarities Between the Behringer X32 Rack and the Behringer X Air XR18
The Behringer X32 Rack (Amazon) and the Behringer X Air XR18 (also on Amazon) are both rack-mountable mixing consoles that can be used as stand-alone units or mounted in a rack.
One key similarity between these two mixing consoles is that they have the same type and number of preamps in them. The Behringer XR18 and XR32 are designed to have 16 programmable Midas preamps that provide audiophile-grade sound quality.
These preamps are award-winning Midas-designed mic preamps that give impeccable and high-quality audio in both studio and live environments. Thus, they are considered the best-sounding preamps by industry experts.
You should note that the number of preamps found in each mixing console is equivalent to their mic input channels. Since these two mixing consoles have the same number of preamps inside them, they have the same number of mic input channels as well.
Thus, the XR18 and X32 Rack are rack-mountable units having 16 mic input channels.
Another thing to note is, both mixing consoles offer phantom power capabilities on all 16 input channels. The option of having phantom power means they can successfully drive your condenser microphones with ease. However, the phantom power offered by the XR18 can only be activated by its remote app.
Additionally, Behringer provides users of both mixing consoles with free remote control apps that provide total remote control and operation of your system. These apps are available on Android, iOS, Windows, Mac, Linux, etc., and allow you to mix from anywhere in the studio or venue.
Finally, both mixing consoles have MIDI ports that enable you to connect MIDI devices to them. This opens up your system to synths and other audio devices that come with MIDI ports.
The MIDI In/Out enables you to use these mixing consoles as USB MIDI interfaces as well as to control other MIDI equipment. Additionally, the MIDI In/Out of the Behringer X32 Rack can be used for remote scene recall as well.
Differences Between Behringer X32 Rack and Behringer X Air XR18
These are the key differences that exist between the Behringer X32 Rack and the Behringer X Air XR18 mixing consoles.
Main Input/Output Channels
The Behringer X Air XR18 is an 18-input channel digital mixing console. Sixteen of these input channels are combo input ports with built-in preamps that serve as microphone/instrument inputs.
These combo input ports accept both XLR and ¼" connectors. The remaining two inputs are ¼" TRS ports and serve as mainline inputs. When it comes to outputs, this Behringer X Air XR18 has two XLR main outputs and eight XLR Aux sends.
The two XLR main outputs are meant for sending out audio signals while the eight XLR Aux sends are for creating auxiliary mixes.
On the other hand, the Behringer X32 Rack is a 40-input digital rack mixer. Even though the Behringer X32 Rack is a 40-input digital rack mixer, only 16 of these inputs are mic inputs with mic preamps. What this means is, it has the same number of mic preamp inputs as the Air XR18.
However, unlike the XR18, the input ports of the X32 Rack are strictly XLR and not combo. Thus, they accept only XLR. When it comes to outputs, the X32 Rack offers users 8 XLR outputs and 2 quarter-inch monitor outputs.
In summary,
Behringer XR18 has 18 input channels. 16 of the inputs are combo jacks, the remaining two are ¼" ports
Behringer X32 Rack has 40 input channels. X32 Rack has 16 input ports on the unit, and they are all XLR ports and not combo ports.
Recording Capabilities
The X32 Rack offers you top-notch studio recording. It opens up the recording potential of your setup significantly. This digital mixing console offers users two ways of recording.
It is worth noting that this X32 Rack mixing console comes with a 32-channel USB recording card that connects to your computer for USB audio recording and streaming.
You can use the X32 Rack as a USB audio interface to record every instrument into your DAW or computer. This feature can be used for multi-track recording.
The second way of recording using the X32 Rack is by recording onto a USB drive. This form of recording can be done easily by inserting a thumb drive into the mixing console.
On the other hand, the XR18 offers users an 18 x 18 bidirectional USB interface for direct recording on devices as well as playback on external DAW applications.
This 18-channel USB interface can be used to record all the input channels onto any DAW that runs on the appropriate software. In addition to this, it functions as a multitrack playback input.
Unfortunately, unlike the X32 Rack which offers users two ways of recording, the XR18 offers users only one way of recording.
That notwithstanding, the XR18 enables you to easily record tracks that sound great. With this, you can record directly to the digital audio workstation running on your computer or iPad.
Behringer X32 Rack allows you to multitrack all channels using a DAW on a computer. You can also multitrack record with a USB thumb drive
Behringer XR18 allows you to multitrack only using a computer
Build Quality and Interface
The Behringer X32 Rack is housed in a portable and compact three-rack space chassis. This X32 Rack is larger and heavier than the XR18. It weights 14.4 lbs.
The Behringer X32 Rack has a limited user interface that provides users with a simple control scheme. However, all the controls can be accessed via your mobile device so this should not be a problem.
The Behringer X Air XR18 comes with a stage box design that is as sturdy as the X32 Rack. However, it is relatively smaller than the Behringer X32 Rack mixing console and far lighter as well. This Behringer XR18 mixing console weighs only 7.1 lbs.
The presence of a display screen on the Behringer X32 Rack and the lack of one on the Behringer X Air XR18 is the most glaringly obvious physical difference that exists between these two consoles.
The Behringer X32 Rack comes with a high-resolution day-viewable color TFT screen that is 5 inches in size. This screen can be found on the front panel and enables you to view all the workflow components and parameters with ease.
Unfortunately, the Behringer X Air XR18 does not come with any display screen on its interface. Due to this, you will need to use a tablet or laptop to be able to fully appreciate mixing on this console.
Behringer X32 Rack is twice as heavy as the Behringer XR18
X32 Rack has an LED screen, knobs, and buttons on the unit that allows you to control the mixing console. XR18 has no screen or knobs.
Other Ports
The Behringer X32 Rack is built to have dual AES50 ports. These AES50 ports are capable of supporting up to six S16 digital stage boxes. This gives you massive I/O connectivity.
The AES50 in and Out also allow engineers to send copies of signals to the desk for IEMs so that they can focus on room mixing. The X32 Rack offers Ultranet connectivity as well. This Ultranet connectivity enables users to tap into the capabilities of Behringer's P16 Personal Monitoring System.
Another thing worth mentioning is that the Behringer X32 Rack comes with a built-in I/O expansion card port for audio interface cards or digital networking bridges.
Unfortunately, the XR18 does not have the expandability that the Behringer X32 Rack offers users. It does not have AES50 network ports like the X32 Rack. However, it comes with an Ultranet port of its own. This Ultranet port allows you to connect to the Behringer P16-M and the P16-D.
Both the Behringer X32 Rack and XR18 have an Ultranet port for P-16 in-ear monitoring system
X23 Rack has two AES50 ports so that you can use them with the S16 stagebox. The XR18 doesn't have an AES50 port.
There is an expansion card port on the X32 Rack
Which One Should You Buy? My Opinion
The X32 Rack and the X Air XR18 are two great rack-mountable mixing consoles produced by Behringer. If I had to choose between the two and money wasn't an issue, I would go in for the Behringer X32 Rack (Amazon) without a shred of hesitation.
The primary reason why I would choose the X32 Rack over the XR18 is due to the expandability it offers users via its AES50 port.
The truth is, the 16 input channels that come with both mixing consoles can be maxed out easily.
Therefore, the expandability offered by the X32 Rack means it can be used for relatively larger and bigger concerts. It is not surprising then that, overall, the Behringer X32 mixing console offers users up to 152 signal sources.
Thus the fact that the X32 Rack can be used for both small and large concerts makes it a great investment. Unfortunately, the same cannot be said about the XR 18 because it does not give you room to expand its channels.
The XR18 cannot be expanded with a stage box like the X32 Rack can. Thus, if you are a small band that might keep developing and growing in number, the X32 Rack will be a great fit for you.
Another point to note is, the X32 Rack is actually designed to have the same engines found in the large and powerful Behringer X32 digital desk.
From the time of its first release, the Behringer X32 Rack has undergone lots of software and firmware updates that have improved its versatility and functionality significantly as well. All these have made the X32 Rack the perfect choice to bring out your creative expression as a mixing engineer.
Finally, the fact that the X32 Rack comes with a front panel screen wins me over completely.
This is because the presence of this front panel screen enables you to use the X32 Rack without having to connect a notebook or tablet through Wi-Fi. Unfortunately, the XR18 does not have a display screen as the X32 Rack does.
All these put the X32 Rack ahead of the XR18 in my books.
All of these things make the X32 Rack a better mixing console than the XR18. And if you have the means to buy the Behringer X32 Rack, then by all means, go for it.
However, the truth is, not everyone can afford the X32 Rack. Also, some users don't need all of the extra features and inputs/outputs the X32 Rack offers. So here are the reasons why you may want to go for Behringer XR18 over the X32 Rack.
The first reason is the pricing.
The Behringer X32 is more than twice the price of the XR18, and the truth is, many people looking for a rack-mountable mixing console are not willing to spend so much.
Secondly, if you're a small band that doesn't require many inputs and output channels, then the XR18 may be a better option for you. That is because you get to spend less for nearly the same features on the X32 Rack.
The Behringer XR18 has all the essential features you'll need in a digital mixer to make a great-sounding mix. And
The main advantage the XR18 has over the X32 Rack is the price it comes at.
This Behringer XR18 is quite cheaper than the X32 Rack. Therefore, if you have a small band, you can go in for the XR 18. However, the truth is, even if you are a small band whose present mixing needs fit into the XR18, would it still be the case after a few years? Therefore, since the X32 Rack offers a better upgrade plan, if you plan to expand, go in for the X32 Rack from the onset.
Another advantage the XR18 has over the X32 Rack is that it has been designed to come with an Integrated Wi-Fi Module that enables you to wirelessly control this mixing console without setting up and configuring an external router with your XR18.
The truth is, the coverage range of this built-in Wi-Fi is not great, particularly in areas where hundreds of people are present and are using their phones.
In such environments, the radio waves of the built-in Wi-Fi get clogged up and stop working. To add to this, some users of the XR18 have also raised complaints about their built-in WiFi only working great at home and in small venues.
In summary, the X32 Rack is a more excellent choice over the XR18. Its sound quality is superb, with decent effects. Thus, it is a great fit for both home and pro studios, as well as concert venues.
Overall, the X32 Rack gives you comprehensive control and sound of great quality. It can be used as a stage box as well. Most importantly, the ultra-flexible routing options offered by the X32 Rack make it an excellent choice over the XR18 for the handling of audio.
Conclusion
The Behringer X32 Rack and the Behringer XR18 are two powerful rack-mountable mixing consoles that offer users remote control options. This allows you to comfortably mix your gig while the mixing console sits securely in your rack.
Both mixing consoles are meticulously designed to deliver top-notch sonic performance. However, the X32 Rack costs a lot more than the XR18. This should not come as a surprise since the X32 Rack is more powerful and offers users more connectivity options than the XR18.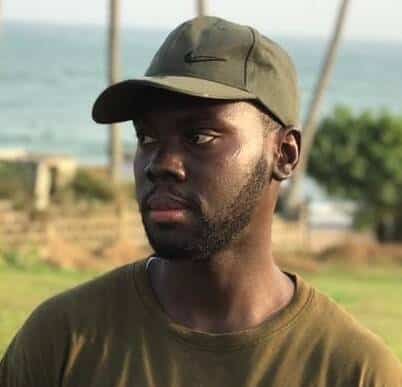 Hello, I'm Elijah. A writer on Geek Musician, based in Ghana-West Africa. I am a writer with a passion for research and reading. I usually spend my free time playing chess or watching movies. For more info, check out my about me page. Or read more of my articles here.