Subwoofer vibration isolation pads have been around for decades. Yet, many people are not aware of their effectiveness in insulating floors and other structures from the vibrations produced by subwoofers.
Just like any other product in the hi-fi community, there are diverse opinions about subwoofer isolation pads. While many people think they are definitely worth the purchase, several others think these pads are snake oil. Besides all the skeptics, do subwoofer isolation pads work?
Subwoofer isolation pads work. They are designed to reduce the vibrations from your subwoofers getting passed down to the floor or surface they are sitting on. They do this by dampening and absorbing the low-end vibrations produced by subwoofers.
How Do Subwoofer Isolation Pads Work?
Most subwoofer isolation pads are specially made from rubbery and spongy materials that contain lots of air gaps. These materials enable isolation pads to work effectively.
Subwoofer Isolation pads work to reduce the vibrations from subwoofers from getting to the floor or any structure they are sitting on. The materials used in making these isolation pads reduce the impact of the vibrations from your subwoofer on the floor by dampening the vibrations.
As long as you are able to reduce the transfer of energy from your subwoofer, you will greatly eliminate subwoofer vibrations on the floor. The key to minimizing subwoofer vibrations is to elevate your subwoofer from the floor using a vibration-absorbing material or product. This is where isolation pads come in.
Isolation pads decouple your subwoofers from the floor or whatever surface it has been placed on. This means, instead of placing your subwoofers directly on the ground, they must be placed on these isolation pads.
Doing this ensures that isolation pads decouple subwoofers from the floor by preventing them from having direct contact with the floor.
Hence, instead of the vibrational energy from the subwoofer going to the floor directly, it first passes through the isolation pads that the subwoofers have been placed on. These isolation pads absorb most of the vibrational energy, hence preventing them from being transmitted to the floor.
Through this, vibrations cannot reach the floor as a result of your subwoofer isolation pad that is in place. It is worth noting that isolation pads don't only isolate the vibrational energies produced but also make your sound more accurate and detailed.
Do Subwoofer Isolation Pads Reduce Bass?
Subwoofer isolation pads reduce the bass frequencies produced by subwoofers. Large and amplified bass from subwoofers come with vibrations. Isolation pads are designed to absorb and reduce the vibrations produced by subwoofers.
By doing so, they indirectly reduce the bass frequencies produced by subwoofers as well.
Subwoofers are specially designed to play bass or low frequencies. This means incorporating a subwoofer into your home theater system is wonderful because you will be able to hear all the bass and sub-bass your sound system might be producing.
However, the bass produced by subwoofers can get a bit "boomy and noisy."
Large and amplified bass is associated with loud music, and this is irritating because it causes a lot of disturbance. Apart from noise pollution or disturbance, loud bass causes things to vibrate.
This means loud bass is directly proportional to the vibration frequency when subwoofers are blasting away.
On the other hand, subwoofer isolation pads are designed to reduce the vibration produced and transmitted by subwoofers.
Since vibrations and loudness of bass go hand in hand, by reducing the vibrations produced by subwoofers, isolation pads reduce the bass produced by subwoofers as well. This means isolation pads can cause you to lose some of the bass energy.
Although you may experience some loss of bass response from your subs when you isolate your subwoofers, this is a good thing.
This loss of bass response from your subwoofers makes your bass sound much more 'clearer' and less 'boomy,' hence making sure you have the best sound clarity.
Subwoofer isolation pads improve bass performance while drastically significantly reducing floor and wall vibrations. By achieving this, these low bass frequencies become tighter, more accurate, full of richness, and more beautiful. A tighter and more accurate bass improves your whole listening experience.
Why Some Subwoofer Manufacturers Are Against Using Subwoofer Isolation Pads
In 2021, John Hunter of REL Acoustics released an article on why they don't recommend isolation pads for subwoofers.
And to summarize the main reason why he doesn't recommend isolation pads for subs, John said subwoofer engineers spend many hours experimenting with different subwoofer heights and then finally decide on the perfect height that will output the perfect-sounding tone.
However, when you put an isolation pad beneath the subwoofer, it decouples it from the floor and changes the overall height of the subwoofer from the floor. And this changes a couple of things. First, it reduces the deep bass, increases the amount of upper bass, and makes the overall sound crispier, which may be undesirable.
Everything John said is true. As we've already discussed, an isolation pad will reduce the bass because it will reduce the subwoofer's vibration. If you prefer a boomy bass, then a subwoofer isolation pad may not be for you.
However, if you want to have a subwoofer tone that is well-defined and has much clarity and punch, then by all means, get an isolation pad for your subwoofer.
Things to Consider When Choosing a Subwoofer Isolation Pad
If you're in the market to find the right subwoofer isolation pad, here are all the things you need to consider before making a pick.
Weight limit of the isolation pad
Every subwoofer isolation pad has a limit on how much it can handle. If your subwoofer's weight is more than the isolation pad's weight-bearing limit, it can easily break, especially when the subwoofer is vibrating as you play.
You can easily find the isolation pad's weight-bearing limit on the product page or on the manufacturer's website. And make sure it can handle your subwoofer's weight before you buy it.
Size of the isolation pad
I think this is a no-brainer but I have to talk about it anyway.
Your isolation pad should be bigger in size than the base of your subwoofer. You want your subwoofer to fit on your isolation pad
So what you have to do is to check the dimensions of the isolation pad, specifically the length and width of the pad, and compare that to the length and width of the subwoofer. You want to pick an isolation pad that is bigger than your subwoofer.
The density of the isolation pad
The last and most crucial thing to consider is the isolation pad's density. Density simply refers to how thick the isolation pad is. Thicker isolation pads are able to absorb more vibration from your subwoofer and prevent the vibration from getting on the floor.
If you have bigger subwoofers that vibrate excessively, then you need to get a thicker isolation pad that can absorb all that vibration.
Using Subwoofer Isolation Pads with Other Isolation Products
Subwoofer isolation pads can be used with other isolation products, particularly isolation stands and feet. You can check out my previous post on the various isolation products available.
The whole idea behind the use of isolation products is that, to minimize subwoofer vibrations from the floor, you need to elevate it from the floor with a subwoofer isolation product.
Based on this concept, when you use subwoofer isolation pads with other isolation products, what you are basically doing is further increasing the elevation of your subwoofer by using more vibration-absorbing materials.
Combining isolation products is not absolutely mandatory, but depending on how loud you prefer to play your subwoofers, it would greatly isolate against the vibrations produced by your subwoofers.
Isolation pads can be placed on isolation stands before finally placing the subwoofer on top of the setup.
Doing this means you are basically decoupling and insulating the speaker from the stand it has been placed on, thereby increasing the insulating capacity of your system significantly.
Similarly, a subwoofer that has already been fitted with isolation feet can be placed on an isolation pad to further increase the extent of insulation it will receive against vibrations.
Best Subwoofer Isolation Pads
Now that you know more about subwoofer isolation pads and how they work let's talk about some of the best ones available today that are definitely worth checking out.
Auralex Acoustics SubDude II
Whenever there is a discussion on the best subwoofer isolation pad brand names on the market, the brand name Auralex can never be left out. This is because they produce some of the most decent isolation products on the market.
The Auralex Acoustics SubDude II (on Amazon) is an excellent subwoofer isolation pad. This subwoofer isolation pad is an extremely efficient isolation product that instantly improves your subwoofer's performance.
It is effective at decoupling your subwoofer from the floor. This decreases resonance and sound coloration for cleaner and tighter bass. This makes your bass clearer, rich, and more vibrant.
The materials used in making this isolation pad are of high quality. It is noted for its stylish velour-covered medium-density fibreboard base, which helps prevent sound coming from your sub from being transferred through the floor.
The SubDude-II has a 15″ x 15″ x 1.75″ dimension, which is perfectly sized for small to medium-sized subwoofers in hi-fi systems, home theaters, and recording studios. It is capable of supporting subwoofers up to a weight of 200 pounds.
Auray ISO-SUB Subwoofer Isolation Stabilizer
The Auray ISO-SUB Subwoofer Isolation Stabilizer (also on Amazon) is another great isolation pad for speakers. It is very efficient and helps improve the sound and resolution of a subwoofer. It is ideal for home theaters, studios, and stereo-system applications. It is effective at reducing vibrations and unwanted resonance that can make your subwoofer sound muddy.
This subwoofer isolation pad has a 2″ x 15″ x 15″ dimension and a weight of about 4.7 lbs. It features a sturdy, fabric-covered wooden base with ethylene-vinyl acetate (EVA) padding. This padding serves to isolate and stabilize your subwoofer.
This subwoofer isolation pad is built with high-density acoustic foam, which decouples your subwoofer from the floor so that low frequencies from your sub sound clearer and more focused.
It is quite cheaper compared to most subwoofer isolation pads out there. However, like other isolation pads, it can also minimize the vibrations and sounds from going to the floor and walls.
Overall, the ISO-SUB's design preserves the accuracy and clarity of sound your subwoofer produces and reduces the transmission of vibrations to nearby rooms and structures.
RightChoice XL-Pro Subwoofer Acoustic Sound Isolation Platform
The RightChoice XL-Pro Subwoofer isolation pad (Amazon) is an amazing but straightforward isolation pad. It is specially designed to isolate vibrations and sounds that are transmitted through the floor, walls, and ceilings significantly.
The RightChoice Subwoofer platform drastically improves your subwoofer's dynamic tone and accuracy. It helps increase the tonal quality of your sound and reduces the vibrations from your subwoofer. This helps to preserve the audio clarity of your sound.
Its features include a high-density acoustic foam stand which is of high quality. It has a 16.9″ x 13.8″ x 1.5″ dimension and a weight of 0.25 lbs.
This isolation pad has been engineered to have a beautiful curved design that pairs with all subwoofers and large speakers.
Are Subwoofer Isolation Pads Worth it?
Subwoofer isolation pads are definitely worth every penny. They are very effective in ensuring that vibrational energy from subwoofers does not go through floors and walls. They are also designed to improve the sound produced by your subwoofers.
There are a lot of brands that make subwoofer isolation pads. Some are quite cheap, with others being relatively expensive. However, isolation pads are affordable as compared to other isolation products available. They are easy to install and move around as well.
The choice of an isolation pad ultimately depends on your needs and budget. There are a lot of cheap pads in the market that can provide the best performance.
When you begin using one, you will appreciate its effectiveness. You will notice a brighter, cleaner sound from your sub. A subwoofer isolation pad can improve the nature of sound conducted by your subwoofer, leading to better sound accuracy.
Isolation is essential for getting the best audio from your subwoofer. Aside from the improvement in the sounds generated by your subwoofers, isolation pads are crucial in ensuring that you live in peace and harmony with your neighbors. An investment in subwoofer isolation pads is worth its weight in gold.
Conclusion
Subwoofer isolation pads work and are an essential accessory to your sound system. High-quality subwoofer isolation pads work effectively to prevent sound vibrations produced by subwoofers from vibrating and rattling floors and other surfaces.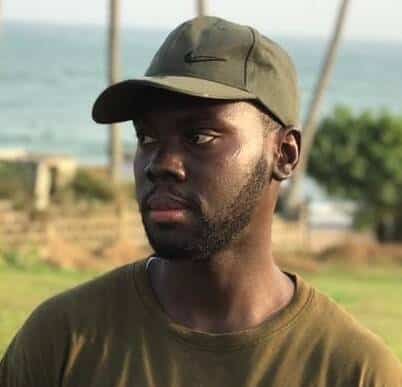 Hello, I'm Elijah. A writer on Geek Musician, based in Ghana-West Africa. I am a writer with a passion for research and reading. I usually spend my free time playing chess or watching movies. For more info, check out my about me page. Or read more of my articles here.